Coniston Country Fair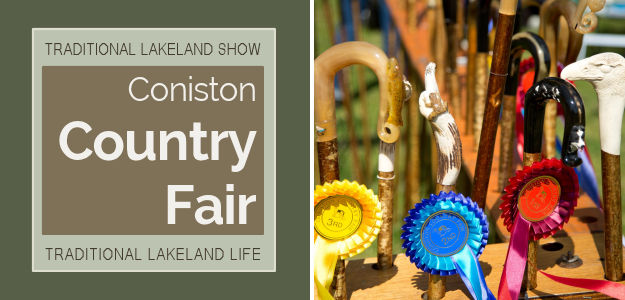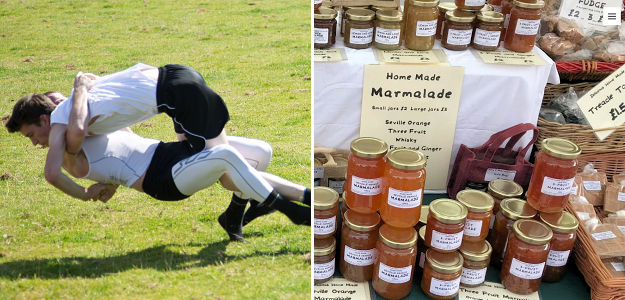 Coniston Country Fair Sunday 23rd July 2023

Coniston Country Fair

At Coniston Hall, Coniston Cumbria
From 11.30 am

Set in a stunning setting on the shores of Coniston Water, Coniston Country Fair is a traditional Lakeland Show offering visitors an enthralling insight into traditional Cumbrian Life. The show attracts thousands of visitors and locals alike each year and there is something for everyone with shows for Fell Foxhounds, Terriers, Beagles and Lurchers.
Traditional Cumbrian Sports are represented with a competition of Cumberland and Westmorland Wrestling and a Fell Race takes place from the show field to the top of the mighty Coniston Old Man and back following a route which would take the normal visitor most of the day to complete, these athletes run the course in under an hour.There will be a dry stone walling competition taking place during the day, an opportunity to see a unique Lakeland skill at close quarters. Terrier Racing takes place through the afternoon. We have a superb Craft Marquee offering the best of Lakeland Crafts and food and there are trade stands, refreshments, amusements and much more.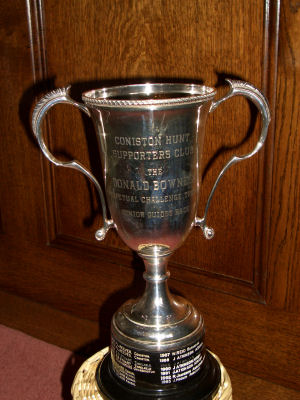 Image: The fell race trophy Fell Race & Wrestling images Copyright Dave Oswald
In addition to this the Coniston Country Fair offers something for all the family - there are plenty of amusements and other activities for the children. If the weather permits, local hang gliding enthusiasts will be leaping off the Old Man and landing near the showfield. We have two falconry displays by Ridgeside Falconry who are also bringing a large number of their Birds of Prey for people to view and handle. Children will be able to compete in the Sports and the old favourite Egg Throwing Competition, and hopefully all who bring their pets along will take part in the Childrens Pet Show.
The Fell Pony Display Team will be performing in the Main Ring.
We are extremely grateful to our friends at the Westmorland Agricultural Society for once again bringing their Farm to Fork display which provides visitors with a wealth of information about current farming practices in the Lake District.
There will be at over 40 trade stands and 22 craft stalls in the Craft Marquee and along with the fantastic displays in the main ring of hilarious lurcher racing and fascinating falconry displays, the dog shows along with everything else, there really is something for everyone. The fell race is a huge attraction and runners can be seen climbing and descending the Old Man from the showfield.
WE LOOK FORWARD TO SEEING YOU IN 2023